Ukraine's SBU Security Service officers have blocked the illegal activities of merchants who appropriated the vessels of PJSC Ukrainian Danube Shipping Company that are subordinated to the Ukrainian Infrastructure Ministry, the SBU's press service has reported.
SBU operatives established as part of the ongoing criminal proceedings that the illegal scam was organized in 2017-2018 by the management of a commercial entity that leased 32 barges from the shipping company.
The culprits illegally transported the vessels to one of the countries of the Black Sea basin and reequipped them. The vessels were then used in the Ukrainian waters under forged documents.
Law enforcement officers searched the homes of the culprits and the offices of a number of companies involved in the scheme. "The collected evidence of illegal activity will be attached to the case file. Law enforcers also located the vessels, and measures are being taken to return them to state ownership," the report reads.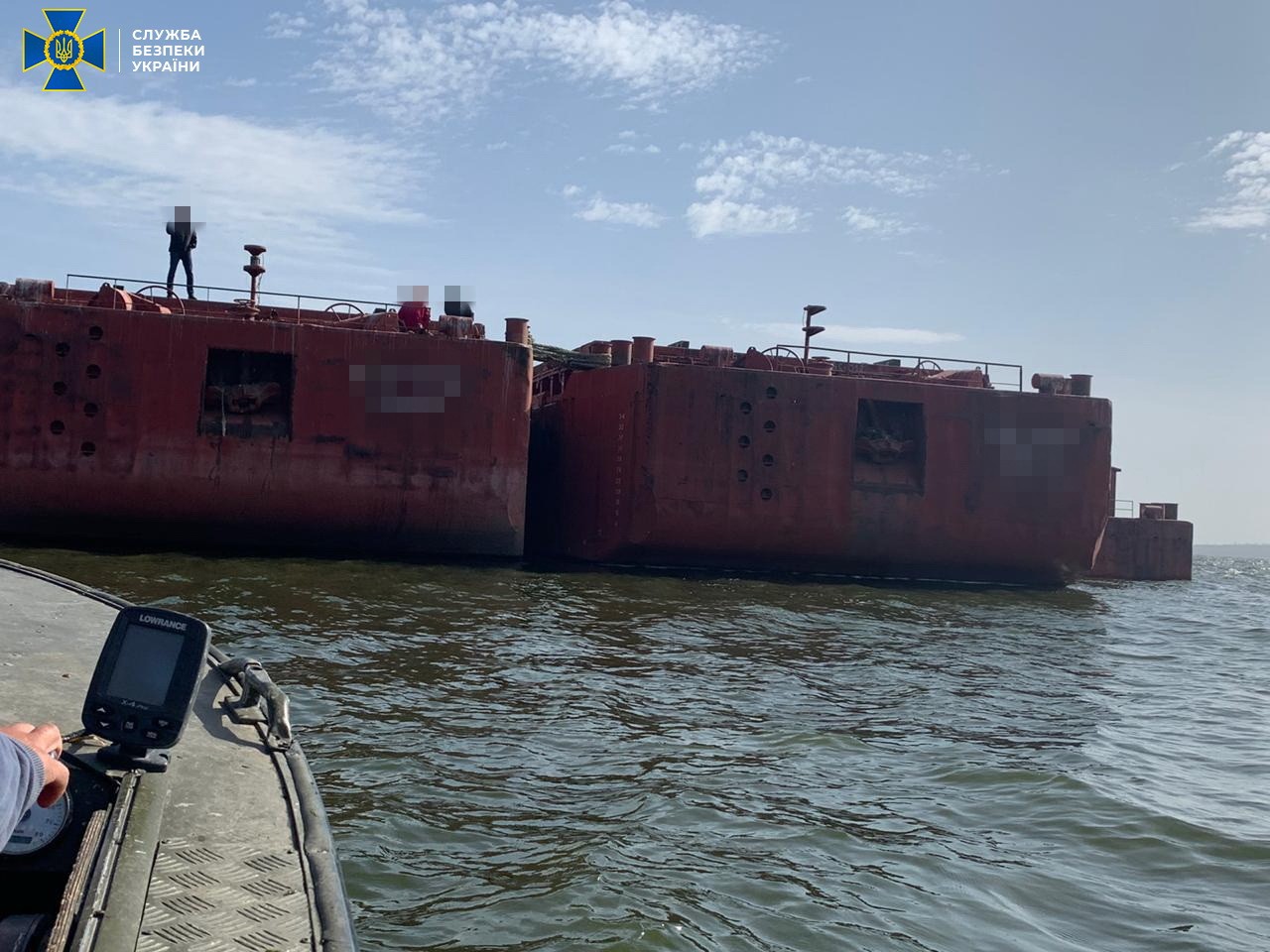 The pretrial investigation is being conducted under Part 2 of Article 364 of the Criminal Code of Ukraine (abuse of power or office).

The operation was conducted by officers of the SBU's main directorate for counterintelligence protection of the state's interests in the sphere of economic security and detectives of the National Anti-Corruption Bureau of Ukraine (NABU), under procedural control of the Specialized Anti-Corruption Prosecutor's Office (SAPO).

On October 8, NABU detectives conducted searches as part of an investigation into possible abuse as a result of which PJSC Ukrainian Danube Shipping Company suffered particularly large losses. In particular, the issue concerned the probable illegal sale of 32 barges belonging to PJSC Ukrainian Danube Shipping Company, which were later taken abroad.

Ми в соціальних мережах